It´s almost invisible !
Buckle-free Belt !
 Wear belts without the annoying buckle. No bulge, no hassle.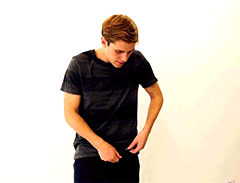 Very simple to use

 with the easy snap closure, and the custom-made,

high-quality elastic

 provides great support and comfort.

Make your days

stress-free

 with this convenient new belt.

✔ BUCKLE FREE:

 Eliminate the bothersome bulge that a buckle creates and enjoy the absolute comfort throughout the day!
✔ NEVER READJUST IT:

 Just snap it on once, and forget that you are wearing it! The elastic band breathes with you !
✔ NEVER TAKE IT OFF:

 Put the belt on a pair of pants and never have to take it off! Hold your pants in place while
maintaining flexibility with the stretchable design!
✔ YOU WON'T NOTICE IT'S THERE:

 
Look your best and your hold your pants in place without
anyone noticing you're wearing a belt;
without the buckle, it's almost invisible!
✔ GREAT FOR EVERYONE:

 
For men and women of ALL SIZES. For school, work, all jobs and activities.

For anyone who wants to stop hassling with buckles. For
people with special needs and seniors.
Enjoy the

maximum comfort

 
without the buckle

 bulge with this belt!
Recommended by specialists for
Pregnant Women.

SPECIFICATIONS: